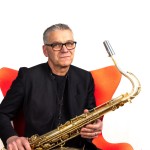 Per Thornberg - born 1962, jazz musician, teacher in improvisation, tenor saxophonist, lecturer, author of educational books, arranger, composer, art critic, from Halmstad.
Has played jazz/improvised music for 45 years in both steady and temporary settings from solo/duo to big band.

Has 40 years experience in teaching at the music and culture schools as well as music high schools.

Has been a guest lecturer in adult education courses. Has contributed to radio, TV and diverse CD recordings.

Enjoys working together with visual artists in crossover projects with jazz and art.

Is a member of STIM and SKAP.

Has written 25 original educational books about jazz improvisation, books about musik and art, produced 13 CDs and 29 singles in his own name.

Has performed with Lars Jansson, Yasuhito Mori, Jacob Karlzon, Jesper Lundgaard, Arne Domnérus, Bobo Stenson, Anders Persson, Petúr "Island" Östlund, Kevin Gibson, Andrew Lilly, Gordon Vernick, Justin Binek, Dave Ledbetter, Romy Brauteseth, Carl Allen, Adrian Mears, Mike del Ferro, John Fedchock, Per Gessle among others.
Along with concert tours in Sweden, PT has performed as guest artist in Denmark, Norway, France, South Africa, Italy, Spain, Germany, Australia, USA and U.K.

Is currently employed at the Sture high school in Halmstad. as well as his freelance work as lecturer and jazz musician.
Thornbergs Musikproduktion (TMP) began in 1994 with the publication of educational books and CDs, continuing education, lectures, and concerts on freelance basis.

Equipment: Selmer Mark VI tenor 1956 (65.xxx series), and Selmer SBA tenor 1951 (46.xxx series), Phil Barone metal mouthpiece and Rico Select reeds.

For booking, information, questions, contact and orders; thornbergjazz@gmail.com
+46 70 696 43 44
Translation: Steve Dobrogosz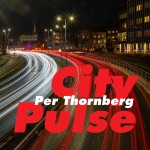 Singlar

Lines & Waves
Free Tree Flow
The Light
The Starter
The Point
Clouds
Heseldon Road
The Darkness
Salmon Rising
City Pulse
Thoughts
Sweetspot
Figures & Movement
In Memoriam
In Motion
Twin Souls
Ocean Vibe
Back at Sweetspot
Summer Night
The Open Door
The Sensitive Ear
Trust
A Man and His Mind
Light Comes
Shades
Easy Living
The Silver Tenors
Herrvik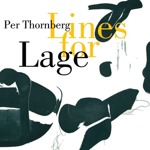 CD
CD 1 - "Pictures"
CD 2 - "In Focus"
CD 3 - "Standard Session"
CD 4 - "Dynamic Dialogue"
CD 5 - "Moods"
CD 6 - "Musical Landscape"
CD 7 - "The Six Elements"
CD 8 - "Guidelines"
CD 9 - "Lines for Lage"
CD 10 - "A Place for You"
CD 11 - "Blue Concept"
CD 12 - "The Sweetspot Sessions"
CD 13 - "Sweetspot Revisited"